-      1
00% Estate grown fruit
-      Biological farming
-      Focus on indigenous production
-      2 estates in Piedmont with 125 hectares of vineyards and 1 in Tuscany with 65 hectares
Wine Tender represents LA SPINETTA and is honored to have several club exclusive wines:
1.     One Liter LA SPINETTA Colle Verde (100% old vine Sangiovese from La Spinetta Casanova) 
2.    One Liter INTRUSO (blend of two wine regions, Piedmont and Tuscany with 65% Nebbiolo, 20% Sangiovese, 15% Barbera)
3.    Magnum LA SPINETTA Barolo Special Selection Riserva 2004 
As well as the following selection from current and back vintages:
1.     One Liter LA SPINETTA Lidia Chardonnay
2.    One Liter LA SPINETTA Langhe Bianco Sauvignon
3.    One Liter LA SPINETTA Barbera Gallina
4.    One Liter LA SPINETTA Barbera Bionzo
5.    One Liter LA SPINETTA Pin (65% Nebbiolo, 35% Barbera)
6.    One Liter LA SPINETTA Barbaresco Gallina 
7.    One Liter LA SPINETTA Barbaresco Starderi
8.    One Liter LA SPINETTA Barbaresco Valeirano
9.    One Liter LA SPINETTA Barolo Campe
10.  LA SPINETTA Passito Oro 500ml
11.   LA SPINETTA Sezzana Riserva (single vineyard, old vine Sangiovese from La Spinetta Casanova)
12.  LA SPINETTA Sassontino Riserva (single vineyard, old vine Sangiovese from La Spinetta Casanova)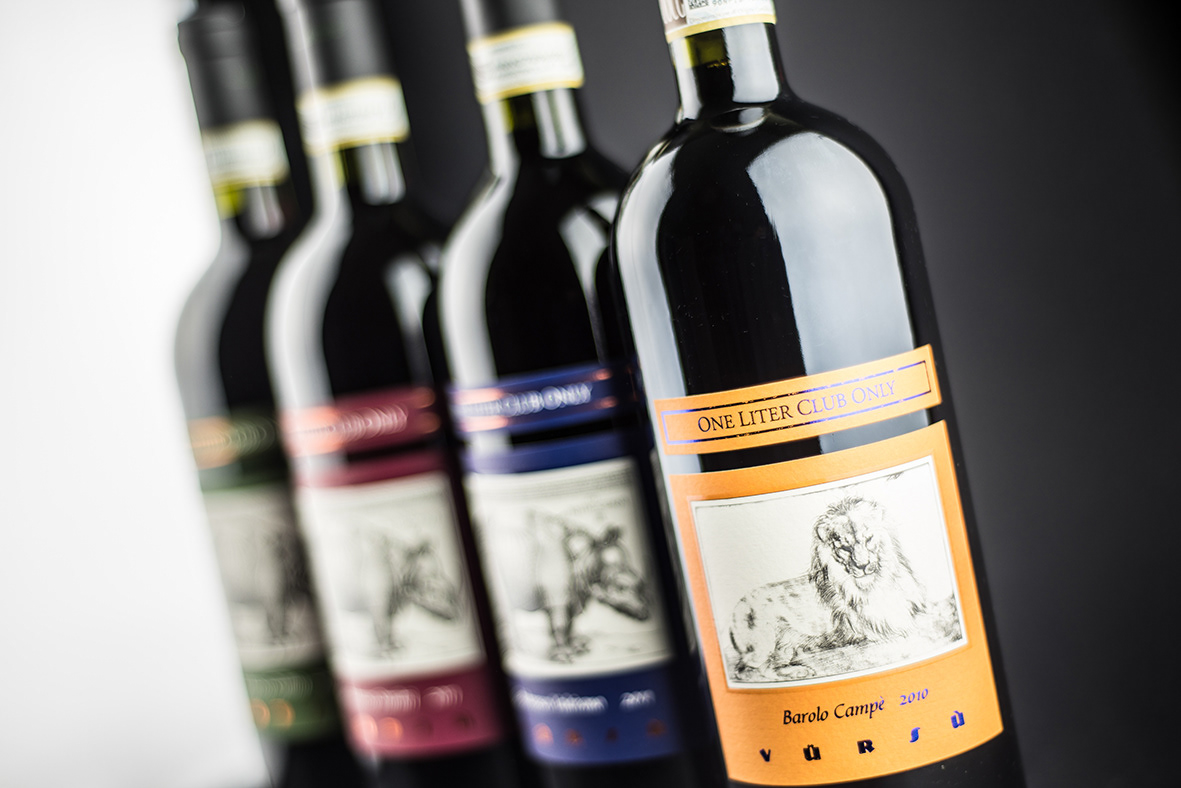 Every Italian wine story reflects on the desire of one individual to do something new, or to return to a region they have passion for. There are many more stories where family plays an integral role to a company's success.
It never ceases to amaze how one can have the "gene" for Italian wine production, that is passed through the generations. It's also remarkable just how many children of great Italian winemakers want to follow on in their parents' footsteps, or help them to achieve the dreams that they never quite reached on their own.
Such is the case with La Spinetta, although it has only existed since the 1970s, its history with wine stretches back much further. 
In 1977, when Giuseppe Rivetti (father of Giorgio, Bruno, Carlo and Giovanna), made the decision to purchase a residence named La Spinetta, which literally translates to "top of the hill". Based in Castagnole Lanze, which is well known for the quality of its Moscato d'Asti, the family decided to set their sights on making a change. In particular, the Rivetti's wanted to transform Moscato d'Asti from the simple dessert wine that it was known as at the time, into a truly great Italian wine that could stand up against any that the region has to offer.
To do this, they needed to dedicate themselves to Moscato wines, and that's exactly what they did. La Spinetta became the home of Bricco Quaglia and Biancospino, which were the regions first ever single vineyard Moscatos. The future was looking bright, but the best was yet to come.
After eight years, the company decided that the time was ripe to dip its toes into the red wine industry as well. That led to the introduction of its wonderful Barbera Ca di Pian, the first of extraordinary red wines produced by the family. At this time, Giuseppe had ended his work with the company, with his sons Carlo, Bruno and Giorgio taking on the lead roles. In honor of their father, the brothers created a new red wine that they named
 "Pin", which was the affectionate nickname that Giuseppe had carried for so many years.
The winery continued to expand its red wine offerings during the 1990s, mostly centred around the Barbera and Barbaresco DOCG's.
In short, the company has grown from being driven by its desire to produce great Moscato, to becoming one of the most versatile leaders in the Italian wine industry.
As the millennium approached, La Spinetta's ambitions grew even larger. They had long held a desire to introduce Barolo into their wine list, and the year 2000 saw this dream become a reality. New vineyards were purchased, and the company also built a new cellar to keep up with the increasing demand and production.
Today, the company has expanded beyond the Piedmont region. While they still call that region home, the company now owns vineyards in Tuscany, which it has used to bring Vermentino, Sangiovese, Chianti, and a host of other red wines onto its portfolio.
In 2011, the winery ventured into a new sector with Contratto, Italy's oldest metodo classico producer. 
Even as recently as 2019, the Rivettis bought vineyards and land in Tortona area to expand the white wine production with the indigenous grape varietal Timorasso. 
Today, La Spinetta owns or rents 125 hectares in Piedmont and 65 hectares in Tuscany. 
All wines are made with 100% estate grown fruit, low yields, biological farming and a high standard of cleanliness in the cellars. 
The wine making philosophy brings out a certain style, that can be described as fruit forwardness, strength, balance 
and longevity. 
Wine Tender is proud to work very closely with this estate. Not only are we located at one of             
La Spinetta's wineries, but our wine club is a result of the La Spinetta One Liter Club, that was founded in 2011 and today is part of Wine Tender.