Wine Tender believes in personal communication, especially when it comes to enjoying and buying great wines.
Feeling a bit tired of the anonymity of online wine sales and uninspiring wine clubs, we would like to give our clients an entirely different experience.
When we say that together we create magic, we intend to include relevant content, education and pleasure with every wine sale.
By organizing marvelous events in Piemonte around wine and the culture of wine, we mostly want to connect people with the same passion and interests.
Sharing wine experiences with other wine lovers in a pleasant, stimulating and entertaining atmosphere,
will create the magic that we thrive for and the unique experience that you are looking for.
We would like to educate and to entertain you at the same time.
Wine Tender seeks out special and Wine Tender exclusive wines; but it also gives you an
opportunity to discuss wine with knowledgeable, passionate, professional and charming people.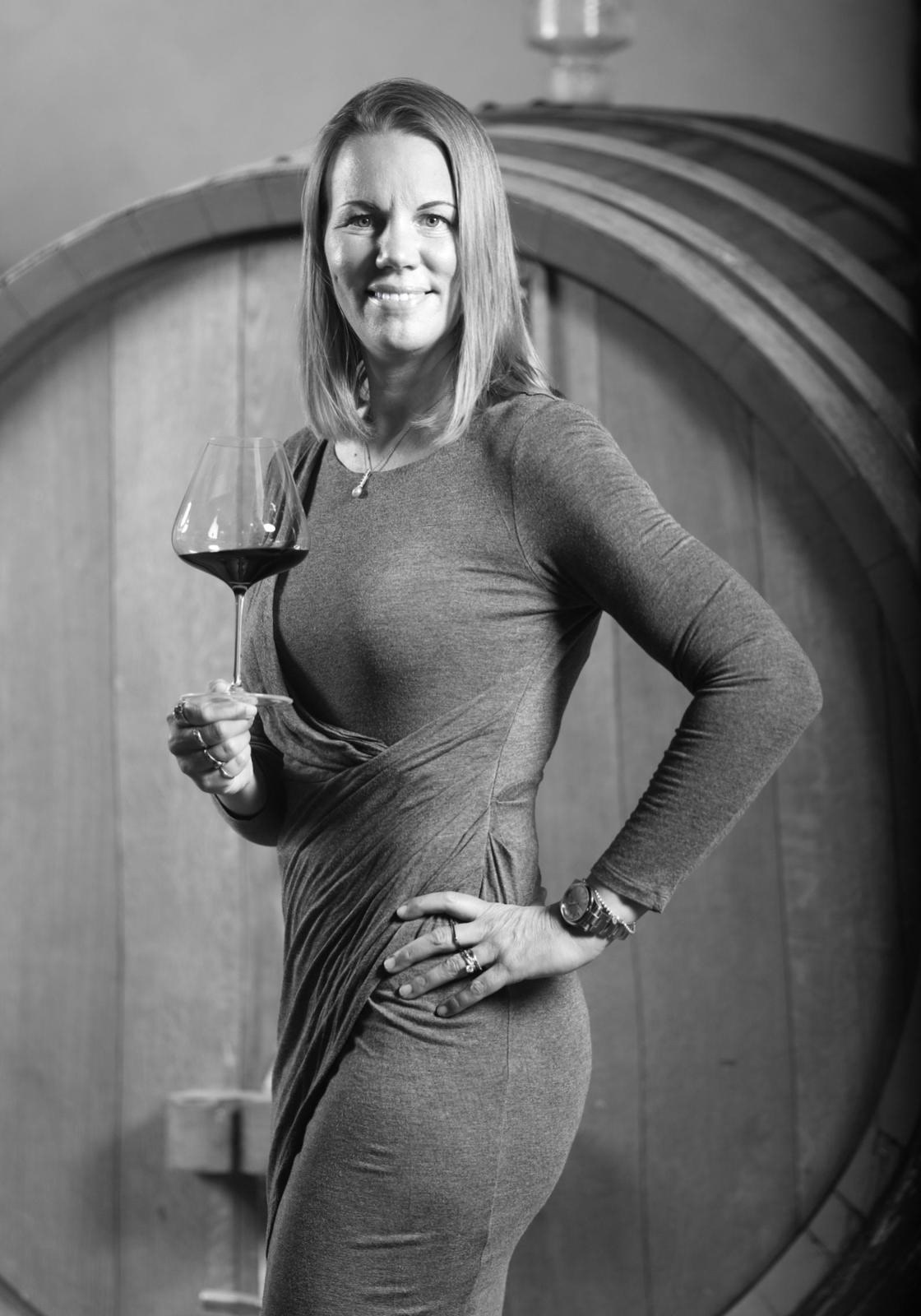 In 2004 Anja Cramer moved from Duesseldorf, Germany to Piemonte, Italy. Her Mosel Riesling roots from her grandparent's side and a huge passion for wine made her venture into Italy, willing to learn more about Italian varietals and wine making.
With an MBA in Marketing in California, Piemonte immediately represented to her a fabulous environment for her passion of wine, food and marketing.

In Summer of 2004 Anja became Export and Marketing Manager of La Spinetta. Alongside of owner and winemaker Giorgio Rivetti, she grew the business with her organizational, marketing and sales strategies.

In 2011 Anja and Giorgio Rivetti acquired Italy's oldest sparkling wine house, Contratto winery in Canelli,
founded in 1867. Anja became a partial proprietor in the Estate and supported the growth and rebuilding
of the brand with her Marketing skills and expertise.

At the same moment she founded the La Spinetta One Liter Club, a private member club that today has more than 1500 members worldwide.

Piemonte has long become her home, a place she continues to love for the same reasons she came 18 years ago, the amazing food, wine and landscape of the Langhe.

Anja is the founder of Wine Tender, as her 18-year experience in the world of wine have taught her how important the final consumer is.
There is no bigger satisfaction for wine producers than to see people enjoying their products.
Anja brings her knowledge of the private international wine consumer to Wine Tender and her experience  to entertain people, while enjoying a moment of magic.
Emanuele Trono in the world of social media is known as @enoblogger and impresses with more than 100K followers on Instagram.

Emanuele graduated in Business Management at the University of Turin. While studying, he developed a strong interest in wine and thus not only attended many AIS sommelier courses, but completed his wine knowledge with a Master in Italian Wine Culture at the University of Gastronomic Sciences in Pollenzo.

In November of 2016, he began his career as Enoblogger. He decided to open a social media profile, sharing his tasting experiences, his visits to wine producers all over Italy, as well as the culinary experiences that came with it. He quickly and successfully grew his audience and became a wine expert and an idol for young wine lovers around the world.

Emanuele loves wine, but he also likes to keep wine "simple", to tell it in a comprehensive and fun way without getting into too many technicalities that might scare people off.

His projects around the world of wine have evolved and he has become a digital entrepreneur in all respects. He founded Enodigital, the first social media marketing agency that specializes in the world of wine, leading his winery clients in their digital paths.

Emanuele loves working in the world of wine as it permits him to meet unique people and experience moments that enrich his life.

Emanuele is a Wine Tender, whose primary focus is the company's marketing as well as its digital communication strategies.
Simona Sarotto graduated in Turin with a degree in graphical design. Soon after she moved to the Langhe region and began working for a local printing company focused on the wine industry.
After years of experience and with the right amount of courage, Simona founded her own company, @esse.design a business that specializes in the design, packaging and marketing of wine and food products.
She has had the privilege of working with prestigious wineries and companies as well as with start-ups, who appreciate her professionalism, experience and her sympathetic down to earth approach.

Simona adores the world of wine because it is constantly evolving, always in search of perfection.
Thanks to her work experience in the wine industry, she has connected with fantastic people as wine often manages to create the perfect atmosphere 
to connect unique and positively thinking people.

Simona is a Wine Tender, whose goal it is to create and design the most appealing wine labels and packaging.
She is in charge of the company's online presence as well as its internal design elements.
Francesco Filizzola was born in southern Italy and grew up in Rotonda, a village in Lucania, in the heart of the National Park of Pollino.
He spent his childhood studying classical music with his grandfather Giosuè, while also helping his grandfather
Francesco with his vineyard and his olive trees.
After receiving a Master Degree in Forestry and Agronomy in 2010, he moved to London where he started to work in a science laboratory. As he continued with his passion for music  he went on to perform opera singing  and dedicate himself only to music.
Being a singer allowed him to travel back to Italy more often and to spend time to take care of the family's olive oil production.
Thanks to his music career, he regularly performs at important events around the world, singing in the most exclusive clubs and meeting many interesting people with whom he has often found to have one very special thing in common; 
the love for wine.
Wine has the power to create solid relationships – indeed, you will often find Francesco talking with some members of his audience and sharing some of the best wine vintages with them.
Having studied agronomy, he is particularly fascinated by wine makers who invest their time and energy by taking care of their vineyard to cultivate healthy grapes that reflect the identity of a particular varital as well as its terroir.
The combination of his passion for wine with his love for art makes him a Wine Tender who strongly believes that there is nothing better than putting together wine, music, good food and positive people.
Wine is only great when shared.